Phil Elizondo
Phil is an expert in his field, possessing over 45 years experience in the industry. His knowledge and experience comes from apprenticeship in the trades at a young age, to project management, estimating and ultimately building a business that speaks the language of luxury custom crafting. He has assisted clients nationwide with the design and builds of multi-million dollar projects, both in residential and commercial. From luxury custom home building to tenant improvements and commercial ground-up developments, Phil continues to set professional goals that elevate the industry bar.
Christine Wokas
Office Manager/Design Specialist
Christine handles the day to day in the office, which includes human resources, payroll & finance and everything in between. She has a keen eye for design/trendy luxury home concepts and assists with homeowner selections during the overall process at BCR.
Wally DeKruyff
Wally has not only been in the industry for over 50 years, but he has worked with Phil for about 20. He is well skilled in the carpentry trade with a focus on the detail and overall results of each and every project he manages. Wally's years of managing framing crews for 15 years and being the direct report to roughly 45 laborers in residential and commercial projects shows the significance of his experience level, which includes his expertise in multi-level commercial projects. For BCR, Wally utilizes his past experience and years of growing knowledge to navigate the daily on-site operations of each project he oversees.
Jay Valbert
Jay has over 45 years experience in residential cabinetry and commercial millwork. He is a highly skilled finisher on wood products and an expert in solid surfaces. His experience in the trades has been a great asset to his current position with BCR. Jay oversees the day to day job-site operations, subcontractor and vendor correspondence, manages schedules and problem resolution.
Nichole Elizondo
Manager of Business Operations
Nichole worked alongside her dad for about five years and tried exploring other industries, which led her back to construction/real estate in 2013. She worked for a Fortune 200 company overseeing the residential and agricultural portfolio by way of Portfolio Property Management. She is a licensed Real Estate Agent. Her knowledge and skills include marketing/social media marketing, customer relations and problem resolution. She helps streamline operational activities for the business and works alongside Frank in database administration.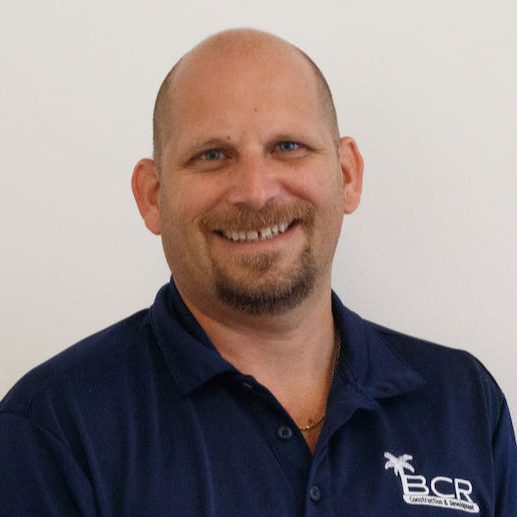 Frank Falesch
Frank deals with vendor management, contract management, permitting process, business qualifiers and administration as well as database administration at BCR.
Mike Frederick
Mike's background is in the banking world, consisting of real estate planning, facility management and coaching. His corporate leadership roles created a smooth transformation to his current responsibilities with BCR. Mike is responsible for field project management activities, from schedules to job control reporting, from start to finish, for growth and development of clients, subcontractors and vendor relationships.
Greg Pritchett
Estimator / Senior CAD Design
Greg comes to us with an immense amount of residential background. Right out of highschool, Greg started framing and within two years worked his way up to overseeing a 5 man crew. From there he immersed his skills in building ADA decks, gazebos and home additions. He then found his 20 plus year passion in the cabinet industry where he not only fabricated some of the most intricate of pieces, but paralleled his talents in millwork CAD drawings and programming CNC machines to cut parts for production. Greg's extensive background led him to his position with BCR, working with our vendors/suppliers to achieve cost effective opportunities for our clientele.